CAVES

2023

Imagine a dark cave, lit with the dim light of fire. You can barely see, so how do you know where you're going?

Some scientists argue that prehistoric cave dwellers used to sing in caves. Not only because they liked it - it helped them navigate, by using their voices and the acoustics of the cave as a form of echolocation. A listening skill that we, their descendents, have long forgotten.

In this VR listening experience, you will witness a musical ritual in a prehistoric cave. Notice the subtle play of lights, shadows and movement as you're surrounded by an intimate choir who sing their spiritual harmonies as they walk around you.

This experience was made with spatial audio technology and motion capture, which enables the viewer to fully immerse in the sounds and movements, as if they were actually present in the cave.


---

Directed by: Alex Raúl
Art Director: Bats Bronsveld
Character Design: Charleton Mercelina

Choir Arrangement: Lochlan Brown
Choir Singers: Dominic Kraemer, Emma Nelson, Sophia Patsi, Julien Traniello, Iida Antola, Nienke Nasserian, Pim van Drunen, Arnout Lems

Sound Design: Alex Raúl
3D Artist: Bats Bronsveld
Additional Animation: Cyriel Verkuijlen

Recorded by: STMPD Studios, Roel Verberk, Rob Bekhuis
VR-Audio Expertise: Sander Houtman, Wouter Snoei


---

Shown at:
Opera Forward Festival, 2023
STRP Festival, 2023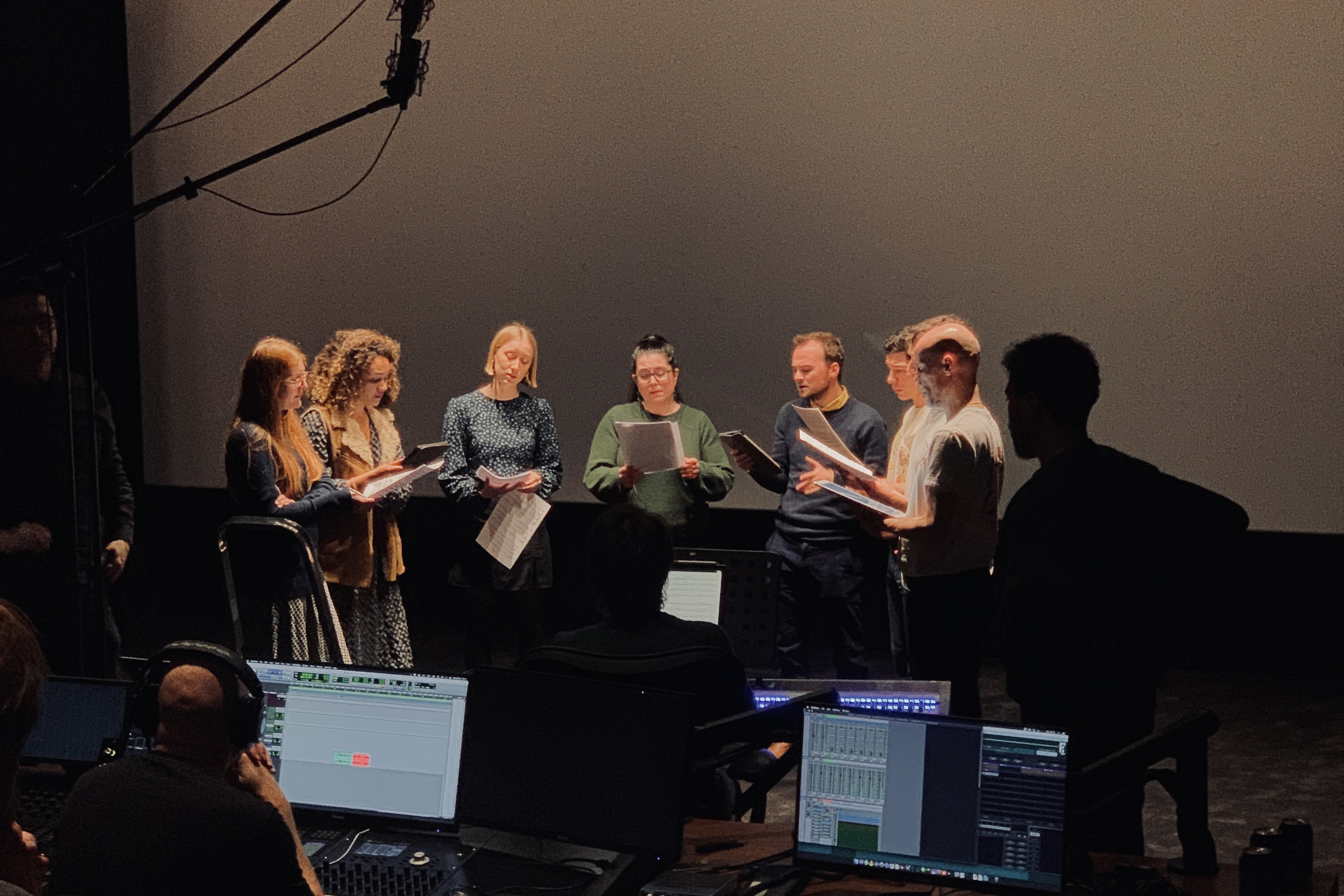 Caves at STRP Festival. Photo by Boudewijn Bollman